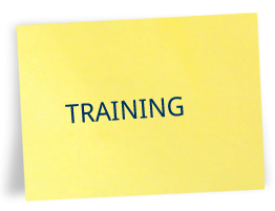 Are you a project leader of improving processes or willing to expand your knowledge of Lean Six Sigma ...
... The interactive Black Belt course will be suitable for you.
Green Belt upgrade to Black Belt
"Lean days - an exciting part of the training" Arian Keijer - AFM
A PowerPoint presentation is replaced by case simulations, post it notes, practical examples and interaction with other participants. This way of learning will help with the usage of Lean and Six Sigma in a practical way, which will help with fast and long lasting results.
What is a Black Belt?
Black Belts are change agents and upcoming leaders within the organisation. Black Belts are being helped by the current leaders or other executives.
. .. Change agents within Lean Six Sigma are mostly considered as Black Belts ...
Black Belts are full time project managers and process improvers with a few years of experience. DMAIC is a worldwide known method that is used as the structure of the Green Belt to Black Belt training.
'Lean' or 'Lean Six Sigma' course?

"Lean and Six Sigma used to be two seperate worlds, but that is not the case anymore"
Our vision is that it is compulsory for continuous improvement to use both Lean and Six Sigma. This is the reason why there will be a focus on the Six Sigma approach even within the Lean course. The Six Sigma Green Belt course will be more focused on the analytical part of Six Sigma. Further information could be obtained by using this link. click here ...
Details about the Green Belt to Black Belt course (upgrade training)
In the table below you can find additional information about the course.
Topics Upgrade Green Belt to Black Belt training:
Program

The UPGRADE training to LEAN Black Belt takes 7 days.

The UPGRADE training to Lean Six Sigma Black Belt takes 10 days,
according to ASQ, the Lean Six Sigma world standard, Lean Six Sigma Black Belts will only be certified if they followed a course of 18 days. However, LSSP expects that everyone is a certified Lean Six Sigma Green Belt before entering this course (8 days minimum)

Lean Black Belt summarized:

3 days of Lean Awareness & Practise: The program includes: Leadership, Change management, coaching etc.
2 days of Lean philosophy, principles & tools applied (if possible, within the company on the premises, on site).
2 days training and application in a workshop of Facilitation skills.

Six Sigma Black Belt summarized (additional):

4 days of DMAIC Project management and advanced Six Sigma principles and tools.

The proven Six Sigma principles and tools follow the DMAIC structure. Examples of other methods LSSP uses within their training are mentioned below.




DMAIC project-methodology & tools

DMAIC is a worldwide known method that is used as a standard for project-based improvements. Billions has been saved through cost reductions and prove could be found in annual reports of companies that implemented this method. DMAIC is an acronym, which separates itself in Define, Measure, Analyse, Improve and Control. This method will be used in several simulations, principles and tools.

Principles and tools that will be discussed are: Project selection, coaching, DMAIC storyboard & templates (A3 & Project Charters), Lean House of Quality, included philosophy, principles and tools such as 3Ms, TIM WOODS, 5S, Flow, (Process) Line Balancing, Kanban principles, Poka Yoke, Lean Operational Management with Visual Management, assurance and improvement boards, On-site Lean assessments, for example: 5S audit, Change Management, etc.

Additional principles and tools within the 4 days of Six Sigma:

Kano analysis (included practical usage), MSA & Gage R&R experiments / Kappa studies, Process Capability Analysis, Advances in Control Charts, non-parametrises (site fout), DOE, Scrum and DMADV design-principles and -tools and more than 150 recognized tools by ASQ.




Project and Programm supervision

During the upgrade training there will be presentations about ongoing improvement pathways from yourself and other participants. Additional coaching is possible to receive personal help to successfully complete an ongoing project within your company. Having an ongoing project is not necessary to participate on this course.
Details Green Belt to Black Belt
Duration

Our upgrade to Lean Black Belt will take 7 days. Divided in periods of 1 or 2 days and additional coaching. A evening-course is possible as well.

Our upgrade to Lean Six Sigma Black Belt includes 10 days, divided in 5 periods of 2 days. A evening-course is possible as well.

Date & Location

An overview is shown on the right side of this page.

For who?

This course is suitable for experienced Lean professionals and Green Belts. Who are willing to accept challenges on a Black Belt level.

Investment
(Tax excluded)

Lean upgrade Black Belt (7 days): €2950 per person. Software package is not needed to purchase.
Lean Six Sigma upgrade Black Belt (10 days): €3950 per person. Minitab software package is not included.

For each additional participant of the same company who participates in the same course will be given a discount of 30% (15% per person by more than 1 participant of the same company.) The amount is exclusive coaching per person.

Tax

21% VAT

Coaching

For a complete coaching section it is advised to make an appointment with one of the Black Belts for at least 1.5 day. Costs are €1450 (exclusive tax) per day.

Examination

The training includes an examination. 1 re-examination is possible. Test exam could be assessed by clicking on this link.

Certification

By successfully completing the examination, the participant will be given a certification. For more information about the practise certification, follow this link...

Materials included

All materials are included.

What do I have to bring myself?

It is advised to bring a laptop which is provided with Excel (from day 2.) Minitab is need for the Six Sigma course which could be downloaded from this link: www.minitab.com.

Time investement

9:00 a.m until 16:30 p.m and 17:30 a.m until 21:00 p.m for the evening courses.

Lunch

Lunch is provided by LSSP. The evening courses will include a meal as well.

Parking

Free-parking is possible in Soesterberg outside the blue-zone.
Additional questions?
For additional questions or/and information, call or send an email to us.