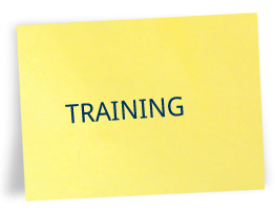 Will you be a project leader of improving processes within the future...
...The interactive Green Belt
course is a perfect practical focused foundation for you.
Green Belt course
"Employees, managers and consultants will gain plenty of usefull insights into the process aswell as into many different techniques" - John List
A PowerPoint presentation is replaced by case simulations, post it notes, practical examples and interaction with other participants. This way of learning will help with the usage of Lean and Six Sigma in a practical way, which will help with fast and long lasting results as a Green Belt.
What is a Green Belt?
Green Belts are suitable as project leaders or line managers. There will be a project-based approach on process improvements within the organisation. The Green belts are being trained and coached by (Master) Black Belts. A Green Belt helps, on a well-structured way, to obtain improvements by using the DMAIC method within the company. DMAIC is a worldwide known method that is used as the structure of the Green Belt training.
'Lean' or 'Lean Six Sigma' course?

"Lean and Six Sigma used to be two seperate world, but that's not the case anymore"
Our vision is that it is compulsory for continuous improvement, to use both Lean and Six Sigma. This is the reason why there will be some focus on the Six Sigma approach, even within the Lean course. The Six Sigma Green Belt course will be more focused on the analytical part of Six Sigma. Further information could be obtained by using this link. click here....
Topics Green Belt training
DMAIC project method

To increase the practical applicability for the participants, the course is designed with various examples from daily practises and participants their own work environment. These examples are mixed with theoretical information about Lean and Six Sigma. This mixture is essential to successfully execute improvements within your company. However, the tools are not the only requirement to be a successful project leader of improving processes. Involving your colleagues of every department
within the project is necessary. Communicating information is another important factor.
The worldwide project method is DMAIC. This approach will be practised within a simulation. DMAIC is an acronym, which separates itself in Define, Measure, Analyse, Improve and Control.

Tools Lean Green Belt

An indication of the tools and methods that will be used within the training: VOC2CTQ, Stakeholder analysis, A3 & Project Charter, Data Collection Plan, Value Stream Mapping, Fishbone Diagram, 5 Whys. Graphs such as a Pareto, Brainstorm techniques, selecting solutions, Implementation plan, Lean principles and solutions such as Flow, Line balancing, Pull and Kanban, 5S, Lean assurance (i. a Visual Management) and many more from the 150 usable tools.

Six Sigma Green Belt Tools (additional)

Additional tools: which are used within the extra Six Sigma days: (measure:) Measure system analysis (MSA), Benchmark, Null Set, Capability Analysis and Control Charts; (analyse:) Graphical analysis (Scatter Plots, Box Plots, IVP etc.) Hypothesis tests, FMEA, Awareness module 'handle resistance' and verification of the benefits




Project supervision

During the Green Belt course there will be presentations about ongoing improvement pathways from yourself and other participants. Additional coaching is possible to receive personal help to successfully complete an ongoing project within your company. Having an ongoing project is not
necessary to participate on this course.
Further details Green Belt training
Duration

Our LEAN Green Belt will take 6 days. Divided in 4 periods of either 1 or 2 days. A evening course is possible as well.

Our Lean Six Sigma Green Belt includes 8 days, divided in 4 periods of 2 days. A evening course is possible as well.

Date & location

An overview is shown on the right side of this page.

For who?

The course is designed either for everyone who is planning to start an improvement project or is part of a team that is managing an improvement project.

Investment (excl. VAT)

Lean Green Belt (6 days): €2350 per person
Lean Six Sigma Green Belt (8 days): €2950 per person
For each additional participant of the same company who participates in the same course will be given a discount of 30% (15% per person by more than 1 participant of the same company.) The amount is exclusive coaching per person.

Tax

21% VAT

Examination

The training includes an examination. 1 re-examination is possible. Test exam could be assessed by clicking on this link.

Coaching

For a complete coaching section it is advised to make an appointment with one of the Black Belts for at least 1.5 day. Costs are €950 (exclusive tax) per day.

Certificering

By successfully completing the examination, the participant will be given a theory certification. For more information about the practise certification, feel free to call or email us.

Additional options

42 PE points by following the Lean training – voluntary part (accountancy)
56 PE points by following the Lean Six Sigma training – voluntary part (accountancy)

Homework

A maximum of four hours included the practise of the test examination. This is due to the focus on learning during the training which results in less time that have to be spent on homework.

Materials included

All materials are included.

What do I have to bring myself?

It is advised to bring a laptop which is provided with Excel (from day 2.) Minitab is needed for the Six Sigma course which could be downloaded from this link: www.minitab.com.

Time investment

9:00 a.m until 16:30 p.m (and 17.00-17:30 p.m until 21:00 p.m for evening courses).

Lunch

Lunch is provided by LSSP. The evening courses will include a meal as well.

Parking

Free-parking is possible in Soesterberg outside the blue-zone.
Additional questions?
For additional questions and/or information, call or send an email to us.